Roberto Taddei
Roberto Taddei Boutique was born at the beginning of the '80s, when the big italian brands flooded the markets. Since then it always took a look at the male elegance, understood as sobriety and quality of the brands choosen.
A friendly and very professional atmosphere welcomes the customers, trying to help them step by step: from the business man look to the casual one, with a wide custom-tailor service.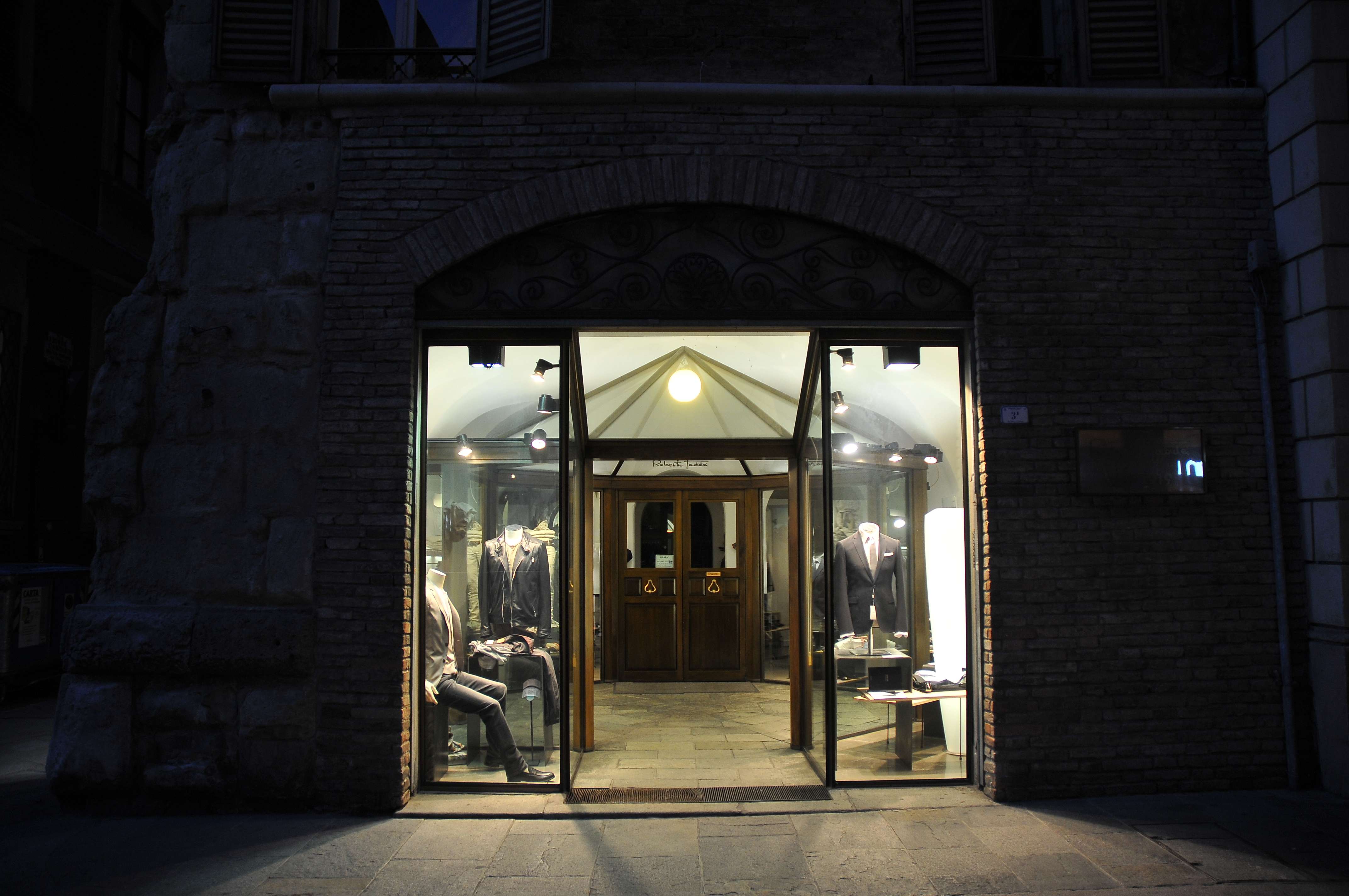 Roberto Taddei is located in via Emilia Santo Stefano number 3 in Reggio Emilia
Telephone 0522 43 88 17
The store is open from Mondays to Satuarday from 9.30 to 13.00 and from 15.30 to 19.30 (from 16 to 20 in summer) and it's closed on Thursdays afternoons.
To be informed about extra openings, follow us on Facebook
https://www.facebook.com/roberto.taddei.group
Other Stores of the Roberto Taddei Group
View
Roberto Taddei
in a larger map