La Mela
La Mela Boutique was born in 1973 and, since then, following the trends, tries to satisfy its customers by mixing brands with "private lable" cloths at competitive prices.
In recent years we have strengthened and expanded the ceremony ward with great satisfaction; maintaining a balance between formal and casual proposal in the over 400 square meters of exhibition.
Concerning the ceremony, we provide a service on request. Call the store for more information.
La Mela staff is waiting for you. Lara, Patrizia, Francesco, Dario, Barbara and Clara.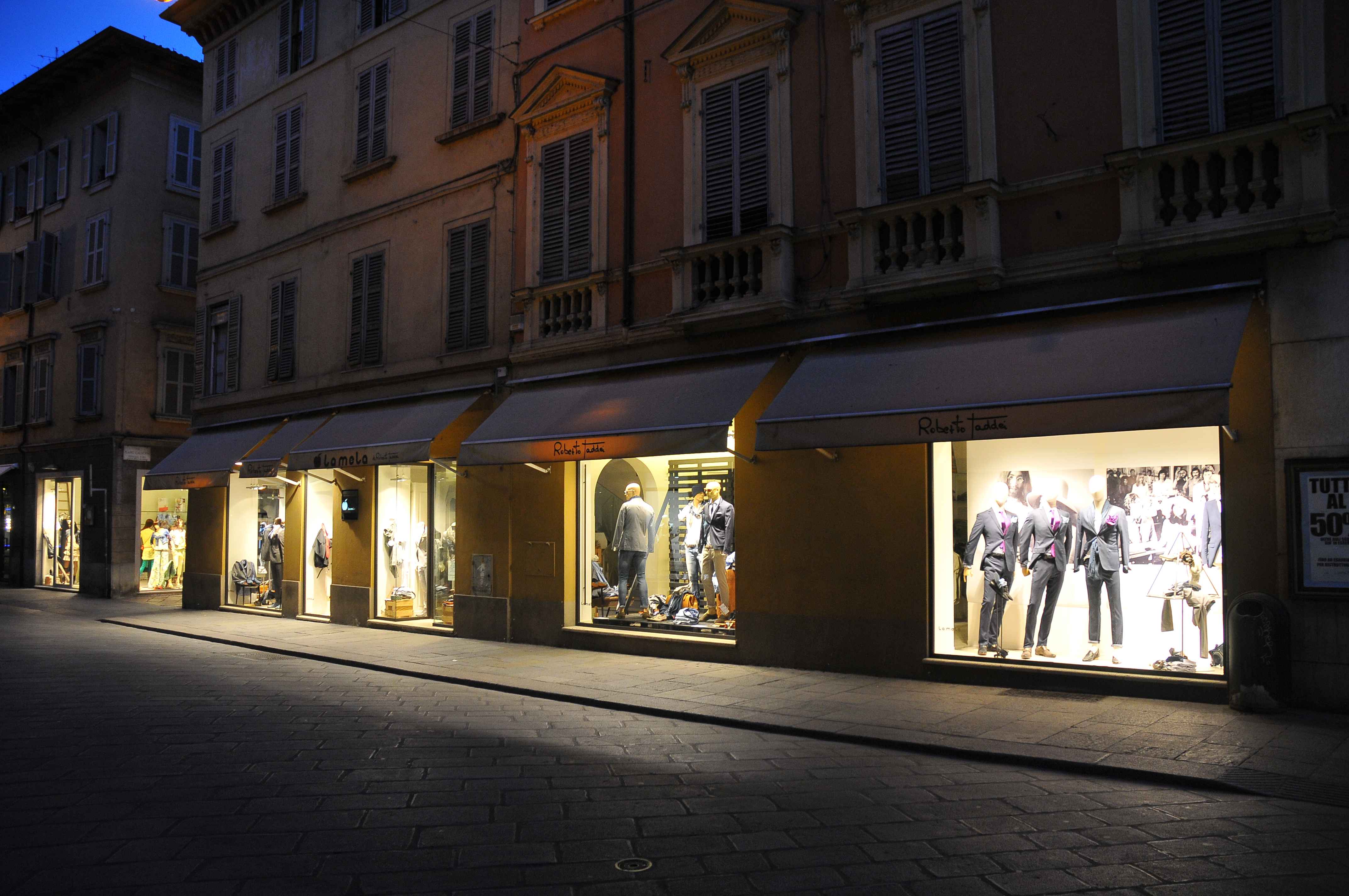 La Mela Boutique is located in via Emilia San Pietro number 7/B in Reggio Emilia
Telephone 0522 43 26 91
The store is open from Mondays to Satuarday from 9.30 to 13.00 and from 15.30 to 19.30 (from 16 to 20 in summer) and it's closed on Thursdays afternoons.
To be informed about extra openings, follow us on Facebook
https://www.facebook.com/roberto.taddei.group
Other Stores of the Roberto Taddei Group
View
La Mela
in a larger map